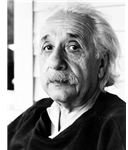 "If you want to live a happy life, tie it to a goal, not to people or things."                     Albert Einstein, World Acclaimed Scientist
Goal #1
To write a new post to this blog on a weekly basis for the next 6 weeks. February28-April 11 2013  (I know have the goal posted to the blog as well as I have a sticky note on my computer reminding me of the goal).

I have told anyone who comes across the blog, along with my family  members to remind me to write my blog.
This is something I need to plan for and allow myself the time to do, which is something I can do.
I can look back to see my postings to know that I am on the right track.  So over the next 6 weeks.
Plan to block out time every Thursday am to dedicate to posting on my blog.  I have noted this as a time to write in My calender, as not to schedule other things in that time.